Machining Capabilities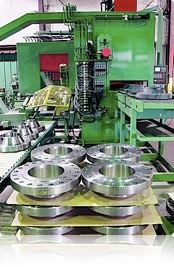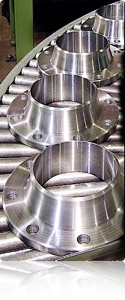 For greatest efficiency and quality, fully automated machining centers perform all processes including machining, de-burring, drilling and marking.
Boltex capabilities comprise sizes from ½" to 80" nominal and include pressure ranges from Class 150 through Class 2500 in the following materials and internationally recognized standards.
Boltex is capable of machining flanges in excess of 80" diameter and weights up to 20,000 lbs.
Materials – ASTM SA105, ASTM A350 LF2, ASTM A694 and NACE MR-01-75
Specifications – ANSI, ASME, MSS-SP44 and AWWA
100% traceability maintained for all products.